Domestic Shipping

Domestic shipping includes the United States. Our preferred domestic carriers with daily pickups are: FedEx, USPS (postal), and SpeeDee Delivery.

FedEx Ground is a fast, reliable, low-cost service, with deliveries throughout the lower 48 US states in 4 days or less. At least half of the US is covered in 2 days or less. Ask us about free shipping options with FedEx Ground service.

FedEx Express is the well known air service with guaranteed delivery times for those absolute short deadlines.

USPS is a low cost option for small packages with fairly quick delivery. We normally use their Priority Mail service. USPS is run by the federal government; enough said. Their promissed delivery times are often met but their tracking can be unreliable.

SpeeDee Delivery Service is a regional service covering seven states mostly with overnight or 2 day service. Please check the time in transit maps to see if you qualify for SpeeDee Delivery service. Ask us about free shipping options with SpeeDee Deivery Service.

SpeeDee is our carrier of choice for these states so we will often change your shipping method to SpeeDee if shipping into their coverage area..
International Shipping



International shipping includes all countries outside of the United States and also includes Puerto Rico. We ship our products to customers all over the world with only a few exceptions.

Customs clearance is required for all International shipments and extra paperwork is generally required in order to meet customs regulations.

Please note that all International orders will be declared at their full invoiced value. Do not ask us to declare a lower value or declare your shipment as a gift. That is both illegal and unethical.


We will ship International orders by the carrier of your choice. Our preferred carriers are UPS, DHL or USPS (postal).

• UPS is more expensive than postal but is a faster guaranteed service with better insurance and better package tracking.

• DHL is fast like UPS but at a lower cost like USPS. DHL is especially a good value when shipping from the US to Canada. DHL only ships internationally. There is no domestic service.

•USPS is usually slower but more economical and has some nice flat rate services. Unfortunately USPS tracking and predictability is not as good as our other shippers.

More information can be found by clicking on the shipping providers listed below.

DHL

FedEx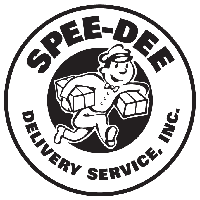 Spee-Dee Delivery

USPS

UPS